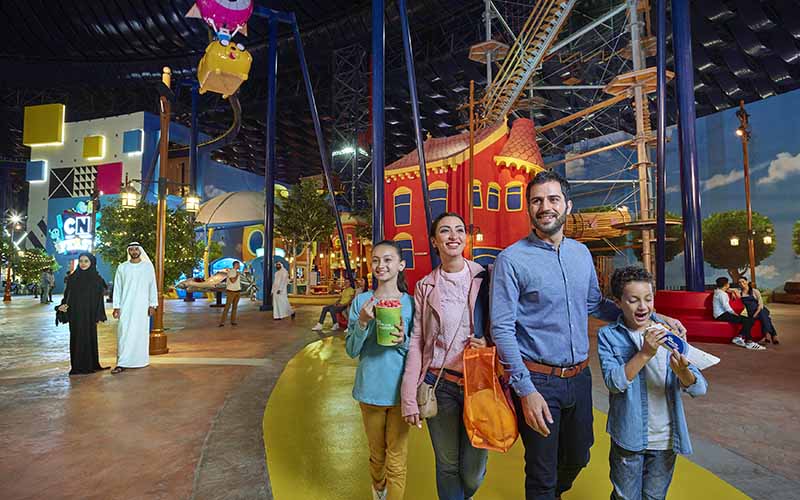 The city of dreams, Dubai is the one-stop destination for different kinds of fun activities, sports, excitement, and world-class comfort. Approximately 15 million tourists visit the city every year, which promotes the establishment and urban invention in Dubai. Apart from being adventurous, the city of Dubai is pretty fun, safe and clean and therefore is the perfect spot for a family vacation.
As a parent, you would always want the best for your child. In Dubai, you can host one of the best fun filled birthday parties for your kid. From action-packed birthday parties to Fun night sleepovers and many more, the United Arab Emirates has much more to offer.
Even though there are hundreds of destinations in Dubai where you can host a grand birthday party for your child, the most popular spot is the IMG Worlds Of Adventure. This blog will be a guide to this exciting destination.
IMG Worlds Of Adventure: An Overview
The IMG Worlds Of Adventure is a well-known theme park that covers over 1.5 million square feet and has more than 25000 guests per day. The theme park has 4 different areas known as Epic zones. Even though the area is known as an entertainment and amusement park, you can also book a certain section or zone to host a birthday party.
IMG Worlds Of Adventure makes things simpler for you to host the best fun loaded birthday party in Dubai. Now you also have the opportunity to book some of the finest restaurants within the theme park to enjoy with your loved ones.
At the different zones in this indoor theme park, children of all ages can celebrate and enjoy the company of their favorite superhero characters and cartoons. Healthy and safe food options are also available. The food is carefully cooked by some of the top-class chefs, and in-house bakers can customize the cakes and pastries based on your preference and the theme of the party. Branded gift items are also available throughout the theme park. For young kids and elders, the theme park also has wheelchair and stroller facilities.
The Different Zones in IMG Worlds Of Adventure
Well, there are a total of four different zones, out of which two of them are based on popular international brands. These are the Marvel zone and the Cartoon World Cartoon network. In the same manner, the other zones are named the Lost Valley Dinosaur Adventure and the IMG Boulevard.
Zone 1: Cartoon Network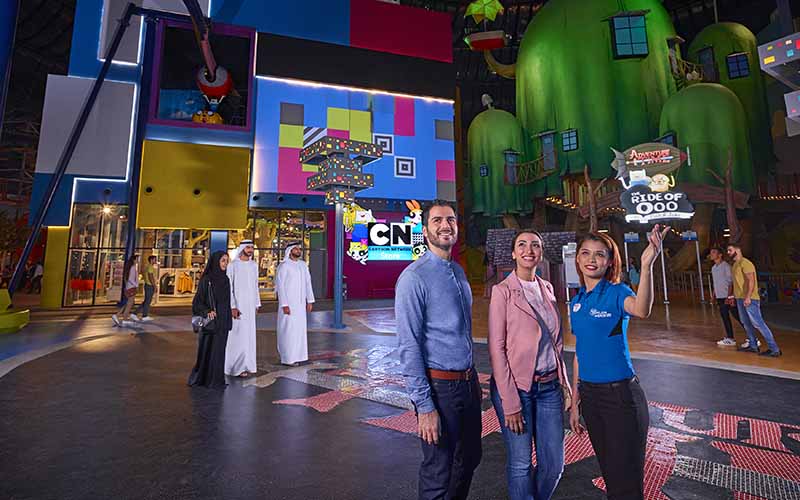 In the first one, the kids get a chance to meet their favorite cartoon network characters that they grew up watching, like Ben 10, The Powerpuff Girls, Dragon Tales, etc.
This zone also hosts some live shows with these cartoon characters, and your kids will definitely love this.
Zone 2: Marvel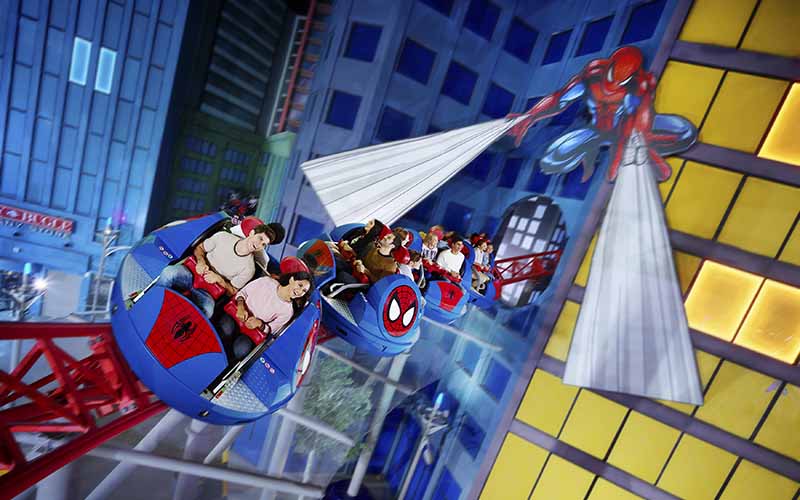 This zone is very popular among all the superhero fans. Here your kids will get to meet their favorite superheroes from the Marvel Universe and also enjoy thrill rides like the Thor Thunder Spin, Hulk Epsilon Base 3D, Avengers Fight of the Queenjets, etc.
Zone 3: The Lost Valley Dinosaur Adventure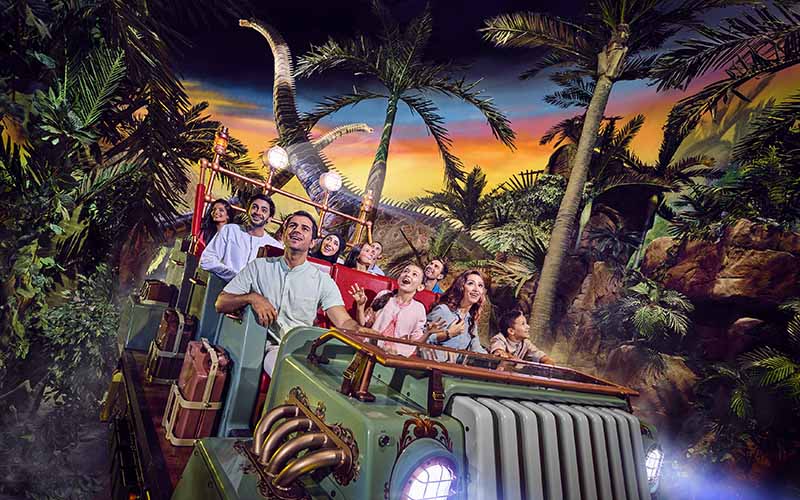 This zone is pretty exciting. You will get to experience some of the prehistoric dinosaurs. The zone also includes some adventure rides like the Adventure Fortress and the Velociraptor.
4. Zone 4: IMG Boulevard
Be ready to be scared and enjoy this spooky adventure at the indoor theme park's most famous Haunted Hotel.
You can book any zone as per your preference. In addition to all the adventure and fun rides, you will also get to choose your favorite dish from some of the finest restaurants. At the end of each zone, there are multiple shops from where you can purchase souvenirs or return gifts for all the guests. You have a wide variety of options to choose from, like dinosaur eggs, t-shirts , mugs, toys, etc.
IMG Worlds Of Adventure Timings and How to Reach?
This exciting theme park is open from 11 a.m. to 9:00 p.m. on Sunday, Monday, Tuesday, and Wednesday. However, it is open from 11:00 a.m. to 10:00 p.m. on the rest of the days.
If you are staying in Dubai, then visiting the IMG Worlds Of Adventure is an easy task. All you have to do is book a cab to reach this destination. If you are coming from another place, you have to book a flight to the Dubai International airport and Al Maktoum International Airport. Then you can book a taxi to reach the destination.
Important things to keep in mind before you go
Smoking and drinking are not permitted
Kids below the age of 10 have to be accompanied by paying adult
If you are planning to host a birthday party, remember to book at least 3 to 4 months in advance as the place is very popular, and you might now get the opportunity to select your favorite fun zone.
Try to arrive at least 15 to 30 minutes before the scheduled time of your visit.
You can book the tickets or the zone online from the official website.
Remember to maintain social distancing. Only a limited number of guests will be allowed inside the stores and dining areas.
All the rides are sanitized after every trip, so you might have to wait for 5 to 10 minutes for the next round.
Recently, as the Government of the United Arab Emirates allowed birthday parties to be hosted in Dubai, every parent would want to host a grand birthday party for their little ones. And what is better than the largest indoor theme park, IMG Worlds Of Adventure? Your child and all the other kids will love each of the zones. While your kids are playing around, you can even have a good time with your family and friends in the nearby restaurants.