Dubai, the city of splendour and luxury, perfectly blends the essence of culture in every wowing attraction, drawing millions of tourists annually from across the globe. Almost every attraction in Dubai is made with the utmost precision, making your trip unique and commendable at every stop. There are so many things to doand explore, giving you unforgettable memories. Numerous options can be overwhelming, but we have picked the best places in Dubai to explore with family.
Dubai Miracle Garden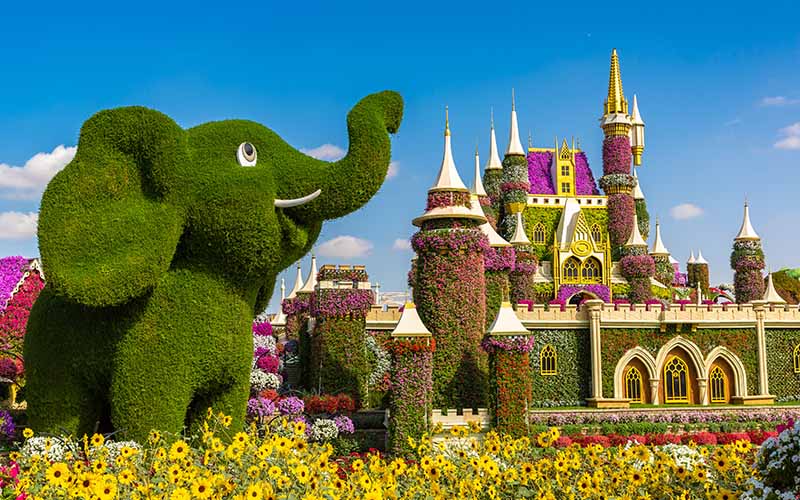 As the name suggests, Dubai Miracle Garden is a truly magical attraction of Dubai, housing over 100 million flowers in a span of 2000 sq. metres. It is the world's largest flower garden, with incredibly beautiful arrangements. Everything you see here is covered in flowers, a retreat for your eyes. There is even a flower version of the Burj Khalifa. With these fresh and unusual renditions, Dubai Miracle Garden is one of the best places to visit in Dubai on a family holiday.
Timings: 9:00 AM – 6:00 PM
Location: Al Barsha South 3, Barsha, Dubailand Area, Dubai, United Arab Emirates
Dubai Aquarium and Underwater Zoo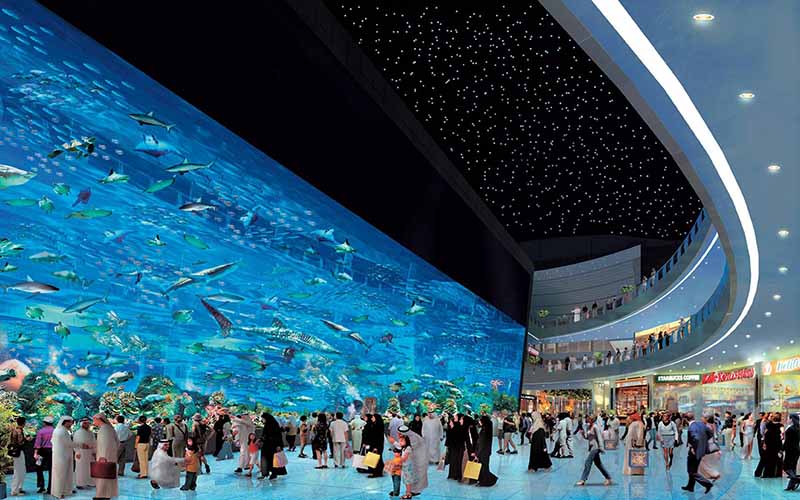 Located within the Dubai Mall, the Dubai Aquarium and Underwater Zoo are one of the best family-friendly places to visit in Dubai. It takes you on a mesmerising journey through beautiful marine life. This aquarium is one of the world's largest suspended aquariums, housing thousands of aquatic animals from over 140 variety of species. There are more than 300 sharks and rays, including the largest collection of Sand Tiger Sharks in the world.
Apart from viewing the marine world, you can also encounter it underwater and experience scuba diving or snorkelling.
Timings: 10:00 AM – 12:00 AM
Location: Ground & Level 2, The Dubai Mall, Dubai, United Arab Emirates
The Dubai Fountain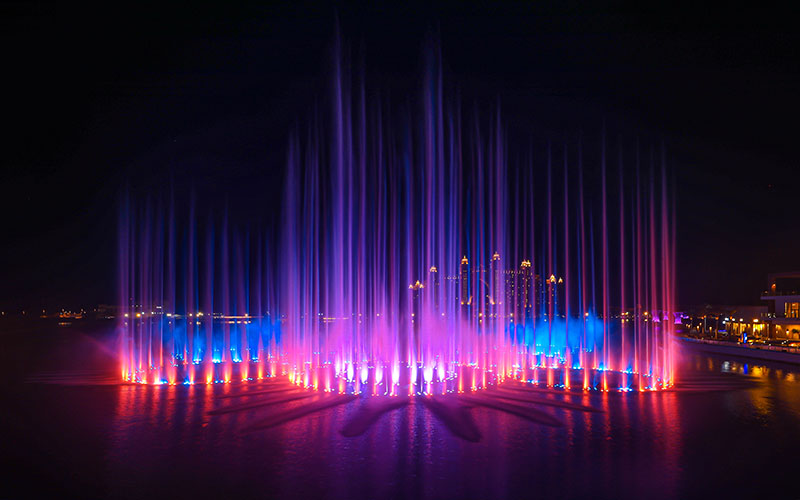 The Dubai Fountain is the world's tallest choreographed fountain and the best family-friendly attraction in the city, performing various melodies. With more than 900 feet in length, the fountain is illuminated by 6,600 lights and 50 colour projectors that shoot the water up to 500 feet in the air –this show is free to watch. For an elevated experience, board a boat or reserve a table at one of the several hotels around it and enjoy the stunning shows of the Dubai Fountain.
Timings: 7:00 PM – 11:00 PM
Ski Dubai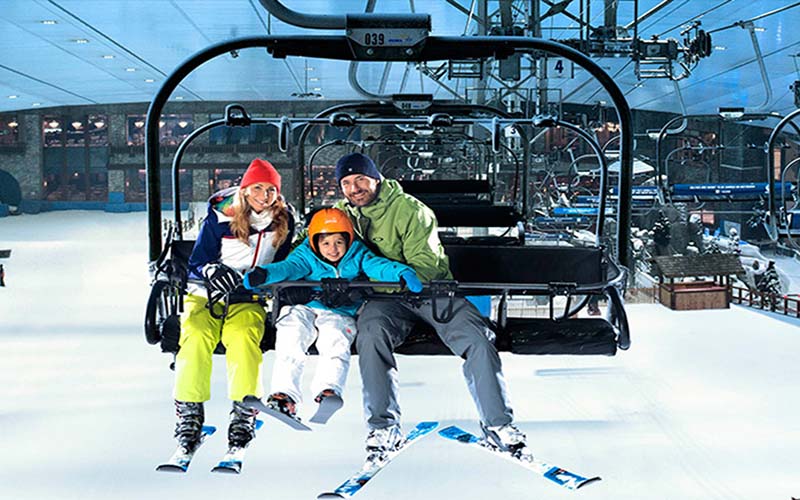 The Mall of Emirates is one of Dubai's most well-known shopping malls, and it is home to the fantastic Ski Dubai facility. Ski Dubai is the perfect treat for you and your family in the scorching heat of Dubai, making it the best thing to do on your trip. This indoor ski keeps a constant temperature of -4 degrees Celsius. You can enjoy skiing, snowboarding, tobogganing, and even play with the snow penguins. There is also a cinema complex and a family entertainment centre with numerous rides to enjoy.
Timings: 9:00 AM – 12:00 AM
Location: Sheikh Zayed Road, Dubai, United Arab Emirates
Dubai Desert Safari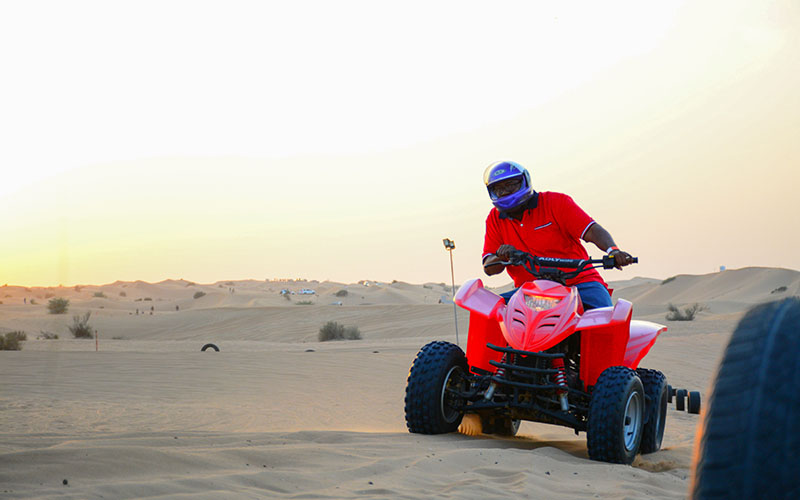 Dubai Desert Safari ranks among the top tourist attractions, giving you a perfect opportunity to explore the wild side of Dubai. Desert safari features a range of activities, including dune bashing, quad biking, camel riding, hot air ballooning, falconry, and much more. Choose from a variety of packages suiting your needs. Enjoy spending quality time amidst the beautiful golden dunes while exploring the nature around Dubai is the best thing to do with your loved ones.
Timings: 8:30 Am – 11:30 AM (Morning)
4:00 PM – 10:00 PM (Evening)
4:00 PM – 9:00 AM (Overnight)
Museum of the Future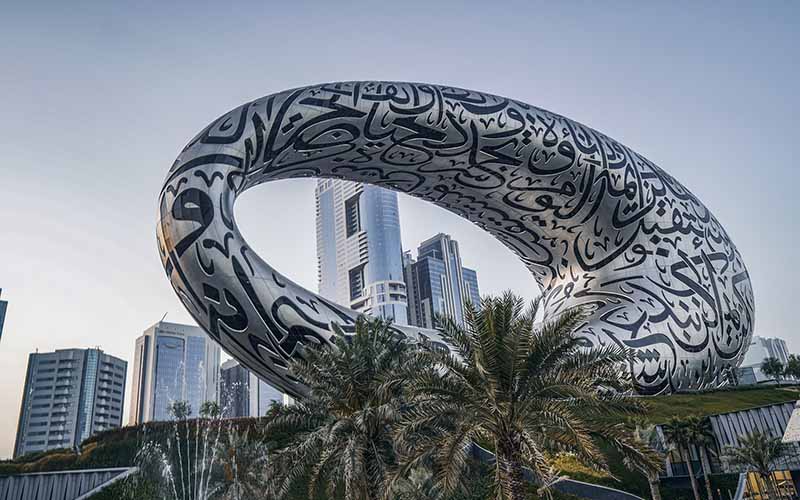 One of the best tourist attractions in Dubai, the Museum of the Future is a contemporary museum devoted to the most possible future exploration and showing the future of 2071. With the exterior walls decorated with the expertise of Shaun Killa, take a journey through astounding future shows.
Timings: 10:00 AM to 6:00 PM
Location: Financial District of Dubai, UAE
Burj Khalifa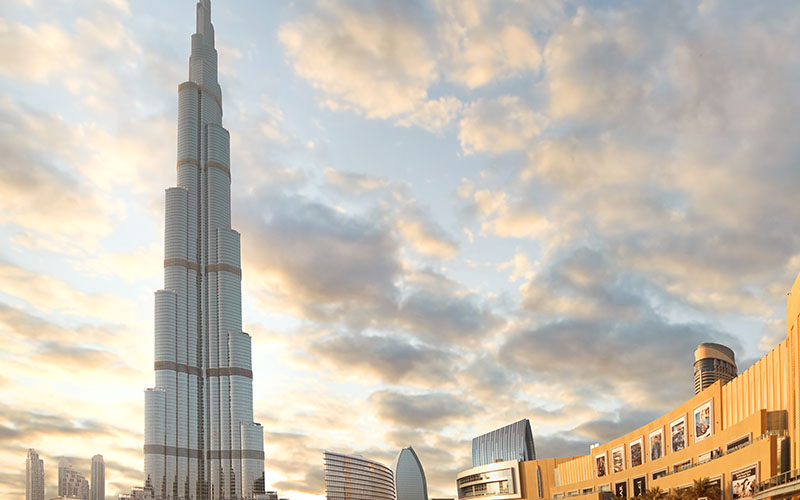 Feel atop Dubai's most recognisable landmark, the Burj Khalifa. The building towers at a height of 829.9 metres. This tour takes you to the observation deck, located on the 124th and 125th floors, offering scenic views of the city. A visit to the observation deck at the 124th is a must, and if you take the premium At the Top Sky Tour of Burj Khalifa, you can skip the lines and move straight to the 148th floor for an incredible experience.
Timings: At The Top 7:00 am – 11:00 pm
Location: Burj Khalifa، Sheikh Mohammed bin Rashid Boulevard, Downtown Dubai, Dubai, United Arab Emirates
IMG World of Adventures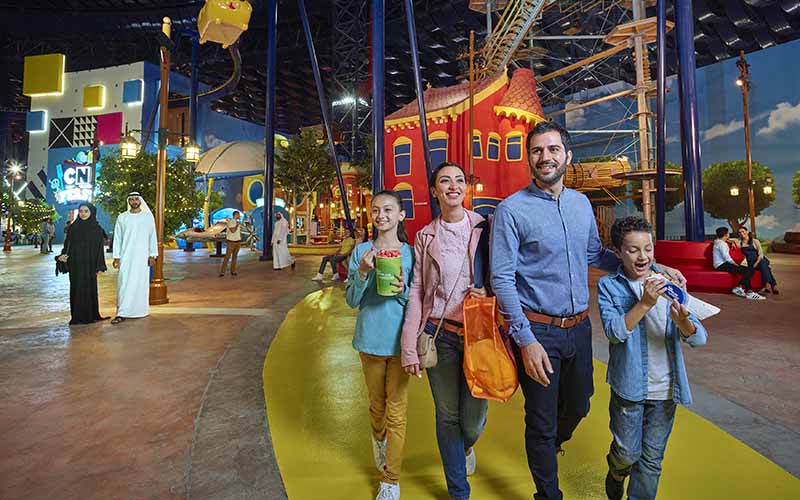 The biggest amusement park in Dubai, IMG World of Adventure features many themed zones, making it a haven for your little ones and also for Marvel and Cartoon Network fans. Explore and challenge yourself to an adventurous array of rollercoasters at the Jurassic Zone, and for some snappy moments, take a picture with the characters of the Marvel and Cartoon Network worlds brought to life at the park.
Timings: 12:00 PM – 8:00 PM (Saturday to Wednesday)
12:00 PM – 9:00 PM (Thursday & Friday)
Location: E311, Sheikh Mohammed Bin Zayed Road, City of Arabia, Dubai, United Arab Emirates.
Dubai Marina
Dubai Marina is the most sought-after destination in Dubai, featuring a stunning waterfront neighbourhood where you can enjoy the finest dining with your friends and family. You can choose from numerous high-end restaurants serving flavours from both Emirati and international cuisines. You can experience the traditional Dhow Cruise to explore the iconic attractions from a different angle.
Timings of the Dhow Cruise: 9:00 PM – 10:30 PM (every day)
Jumeirah Beach
Jumeirah Beach, spanning over 12 hectares, is one of the excellent places to go for a family outing in Dubai. The beautiful white sands and a fine blend of grasslands provide ample space for picnics amidst nature. You can take full advantage of various facilities like a BBQ area, picnic tables, showers, food kiosks, and more.
Timings: 7:30 AM – 11:00 PM (Thursday & Friday)
Rest of the days (7:30 PM – 10:00 PM)
Location: Jumeirah Road, Dubai, United Arab Emirates
Conclusion
With so many attractions in Dubai to explore with families, ensure to keep these places on your bucket list. These family-approved places in the city will give you the most precious and cheerful moments with kids.