Are you looking forward to taking a small trip to Dubai? Then it is important to plan it ahead of time. Then you will be able to get the most out of time you are spending in Dubai. To make your life easy, we thought of sharing a 2-day Dubai itinerary. You can follow this and spend 2 days in Dubai to make your short trip unforgettable.
Day 1 in Dubai
With just 48 hours to experience Dubai, you'll need to carefully plan your time to see the top sights of this futuristic desert metropolis. Start your first day admiring Dubai's stunning modern architecture before digging into Emirati culture. End with a magical sunset desert safari. If you wonder how to spend 2 days in Dubai, continue reading.
Burj Khalifa & Dubai Mall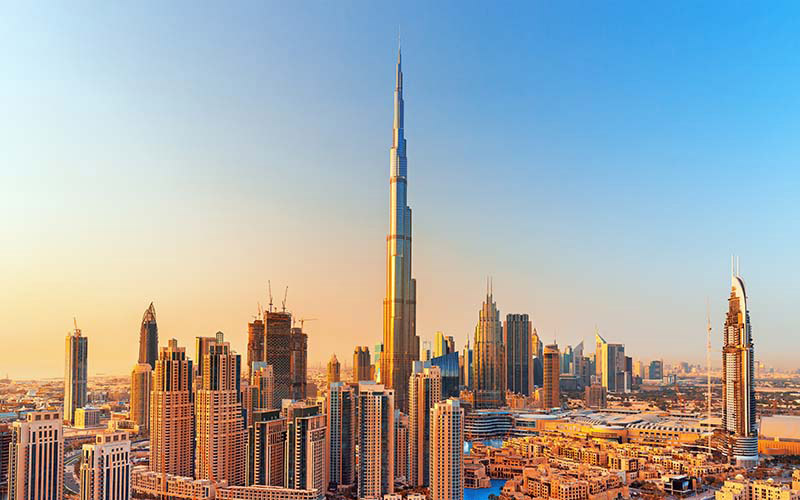 Your first stop is the soaring Burj Khalifa, the world's tallest building at a jaw-dropping 828 meters high. Take the smooth elevator ride up to the 124th floor outdoor observation deck for incredible 360 degree panoramic views across Dubai's gleaming skyscraper skyline. Gaze out over the turquoise waters of the Persian Gulf and the rolling sand dunes beyond the city.
Afterward, head next door to the Dubai Mall, one of the largest shopping centers on the planet. Wander through its 1,200+ stores and most extravagant displays, like the floor-to-ceiling aquarium filled with thousands of aquatic species. Don't miss attractions like an Olympic ice rink, dinosaur skeleton exhibit, and indoor theme park with rollercoasters and rides. Make sure to buy Burj Khalifa tickets early as possible to avoid disappointment.
Cultural Experience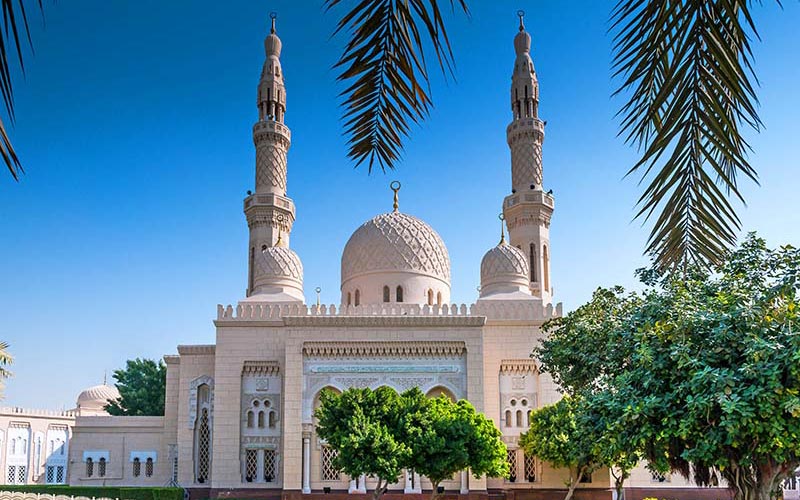 Dedicate your afternoon to understanding Emirati culture at the Sheikh Mohammed Centre for Cultural Understanding. Sign up for a guided walking tour of Jumeirah Mosque and the traditional Al Bastakiya neighborhood. Or opt for a delicious Emirati lunch in an atmosphere of cultural exchange, where you can chat with knowledgeable locals about Dubai history, art, values, and daily life.
Desert Safari with Dinner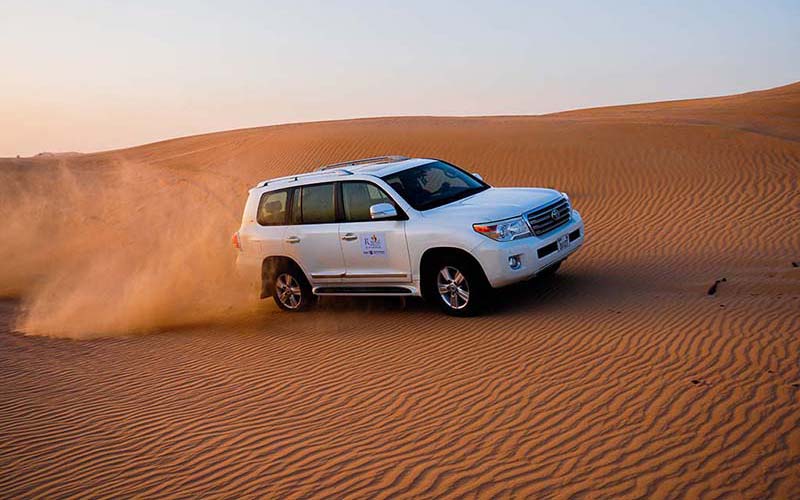 No trip to Dubai is complete without venturing into the desert, so get ready for an exciting open-air dune buggy ride at sunset! Reputable safari tour companies like Arabian Adventures pick you up from your hotel in a luxury 4×4 vehicle. Buckle up as you bounce and cruise over rolling burnt orange dunes while admiring unforgettable golden sunset vistas.
Your guide will bring you to a traditional Bedouin campsite where you can relax on colorful carpets, smoke flavored shisha, and enjoy a delicious barbecue dinner under the stars. Sit back and take in lively Emirati music, Tanoura dancing, and even camel rides if you're feeling brave! Spending an evening in the desert is the perfect way to end an exciting first day in Dubai.
Day 2 in Dubai
On your second day, explore Dubai's unique man-made island, historic districts, and end with more magical desert experiences.
Palm Jumeirah & Atlantis Aquarium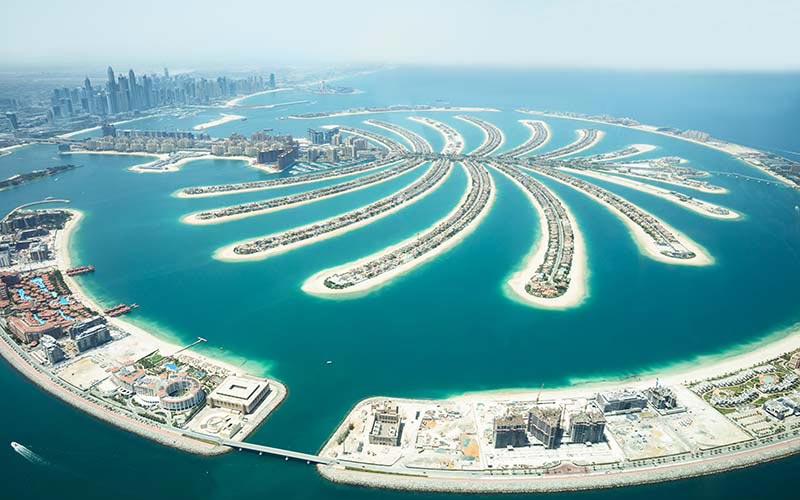 Spend the morning visiting Palm Jumeirah, a human-made archipelago designed to resemble a palm tree when viewed aerially. Ride the smooth monorail to the very end for postcard-perfect views of the Persian Gulf waters. From here, enter the Atlantis hotel to walk through the Ambassador Lagoon, an enormous aquarium exhibit under a soaring archway containing over 65,000 maritime creatures including rays, sharks and schools of fish.
IMG Worlds of Adventure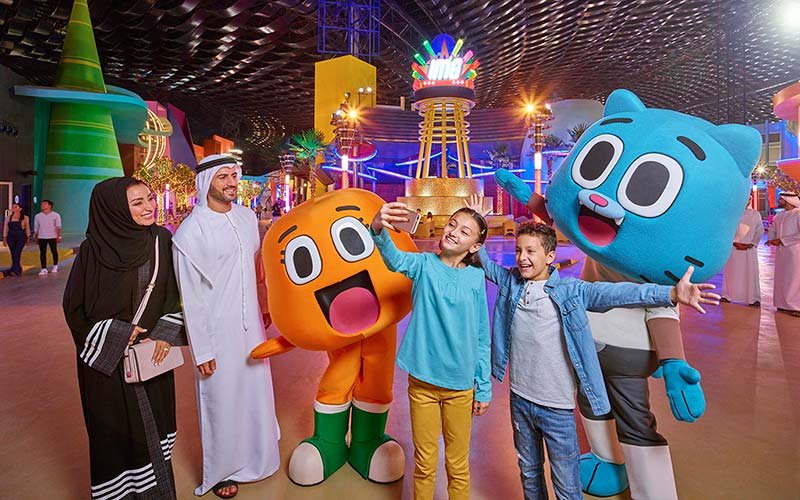 Escape the afternoon heat in a colossal, air-conditioned playground, ideal for the entire family. Spread over 1.5 million square feet and divided into five epic zones, this is one of the biggest indoor amusement parks in the world. With a daily capacity of 20,000 guests, the place invites you to dive into a thrilling immersive experience. Get your heart racing as you buckle your seats on the crazy roller coasters and rides themed around superheroes and your favorite cartoon characters, such as Spider-Man Doc Ock's Revenge and The Amazing Ride of Gumball. Visit the Lost Valley and teleport to the world of dinosaurs, including Velociraptor and the Predator attractions.
It is recommended to get your IMG Worlds of Adventure tickets beforehand to avoid delay on the day. Besides all this fun, you can grab lunch in the in-house restaurants and buy the best souvenirs in the stores. If you have extra time on hand, you can also watch a movie in the deluxe Novo Cinemas.
Historic Neighborhoods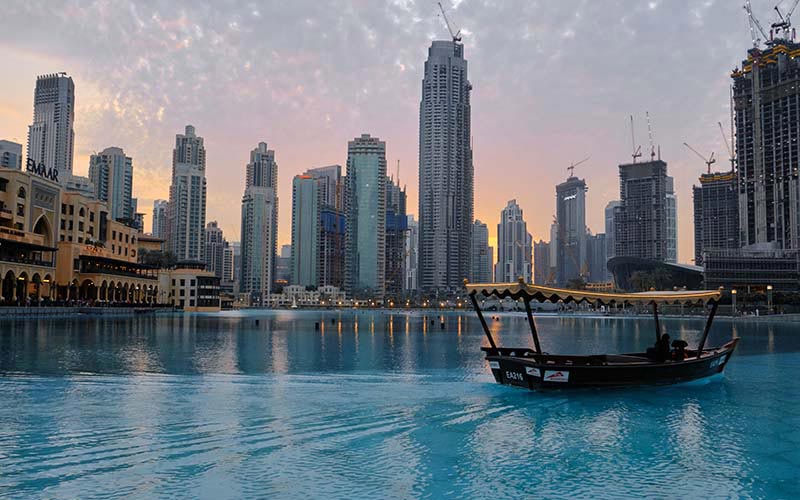 In the evening, take a short wooden abra boat ride across Dubai Creek to visit Al Fahidi, the oldest neighborhood in the city. Wander past the Grand Mosque and through narrow winding lanes packed with open-air textile and spice souks. Walk off supper with a stroll down the atmospheric waterfront promenade.
For a cheap and authentic curry dinner, join the queue at the legendary Ravi Restaurant, popular for mouthwatering Pakistani dishes like tandoori roti and spicy daal.
With careful planning, you can pack 2 days full of Dubai's top modern attractions and traditional Arabic cultural experiences. Follow this recommended 48 hour Dubai itinerary to make the most of your short visit!
Tips to spend 2 days in Dubai
Purchase a 2-day Dubai Pass to save money on attractions. It includes entry to top sites like Burj Khalifa, Dubai Aquarium, and desert safari tours.
Book your Burj Khalifa tickets in advance online to skip long ticket lines. Go early in the day for the best visibility and fewer crowds.
Wear comfortable shoes for walking around sights like Dubai Mall and Al Fahidi Historic District. The heat can be intense so bring sun protection.
Take an abra (local water taxi) across Dubai Creek for just 1 dirham to access the spice and gold souks.
Haggle politely when shopping in Dubai's souks and markets. Start with an offer of 30-40% below asking price.
Pack light, breathable clothing. Shoulders and knees should be covered when visiting mosques.
Experience Emirati food like shawarma, hummus, grilled meats, and creamy chickpea stews. Luqaimat fried dough balls make a sweet ending.
Visit free sights like Dubai Miracle Garden, Jumeirah Beach, Dubai Fountains, and Sheikh Zayed Road to view skyscrapers.
Avoid big crowds by booking desert safaris and other activities in the afternoon instead of evening rush hour.
Get around easily via Dubai's modern metro system. Nol Cards can be used to pay for trains, buses, and taxis.
Stay hydrated! The desert heat can be intense. Carry water with you and drink regularly throughout the day.
Final words
With proper planning, you can experience both historic and modern Dubai even with limited time. Follow these tips to maximize your 2 day visit. Plan your trip based on this guide and you will fall in love with all adventures that you secure in Dubai.